The London-based Academy of Chocolate was founded in 2005 with a mission to promote and raise awareness for fine cocoa and craft chocolate. One of their main events is the Academy of Chocolate Awards, a highly anticipated yearly event for craft chocolate makers. Among this years' winners, which were announced on June 19th, we were happy to find many chocolate makers who have used fine cocoa from Haiti, Tanzania, Dominican Republic and Brazil to make their chocolate. With these awards, cocoa farmers, cocoa fermentaries, and chocolate makers receive recognition for their work.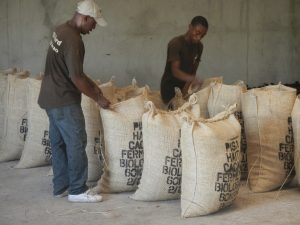 The team at Produits des Iles SA (PISA) in northern-Haiti were pleasantly surprised when they learned the judges from the Academy favored three bars which were made from their beans. Focussing on quality and sustainable development, Gualberto, Adriano and their team have worked hard since 2006 to improve the life of the small-scale farmers they work with. The floral and fruity notes from their cocoa translate well into a chocolate, as the Academy judges confirm. Chocolate makers using cocoa from PISA can be found across the globe: Minimal from Japan, Hogarth Craft Chocolate from New Zealand, and Bullion Chocolate from the UK, were among this years' winners.
Another fermentary that does incredible work is Kokoa Kamili, in Tanzania. Brian and Simran saw the potential of the Tanzanian cocoa, but also knew that the post-harvesting process would have to be greatly improved. Kokoa Kamili buys the wet cocoa from the farmers in the surrounding villages, and has full control over the fermentation and drying processes. This has led to a higher-quality cocoa, which has quickly earned many fans among chocolate makers and chocolate aficionados. Philip Kaufmann from Original Beans is happy to see the rise of Tanzanian cocoa: "Finally, another excellent fine flavor cacao from Africa is available to craft chocolate makers."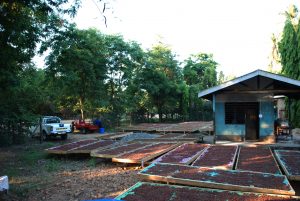 An impressive list of winners has created chocolate from Kokoa Kamili cocoa. These include Original Beans with their Cru Udzungwa bar, Sirene Chocolate and Letter Press Chocolate from the US, Palette de Bine from Canada and Míšina čokoláda from the Czech Republic.We are very proud that Brian, Simran and their team now get this recognition after many years of hard work, and we are looking forward to introducing even more chocolate makers to this beautiful Tanzanian cocoa.
Okö Caribe, another partner we work with, is the preferred supplier for many craft chocolate makers. Gualberto and Adriano built a fermentary in the San Francisco de Macoris region of the Dominican Republic, where they process the cocoa they buy from a growing number of smallholder farmers. Last year the chocolate that won the prestigious 'golden bean award' originated at Okö Caribe, and this year both Pangea chocolate and Potomac chocolate were awarded for their bars made from Okö Caribe cocoa.
In Bahia, Brazil, the team at Fazenda Camboa were honored to see their cocoa got turned into award-winning bars. Rising star in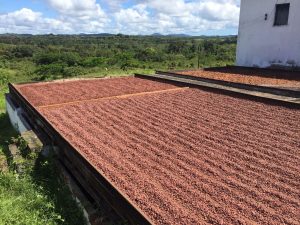 the American craft chocolate industry, Dick Taylor Craft Chocolate, picked up an award for their Brazilian bar, as well as newcomer Tadzio Chocolate from London.
From all of us at Cocoanect, we would like to express our heartfelt congratulations to all of the winners.
Learn more about the Fazenda Camboa, Kokoa Kamili, Okö Caribe and PISA in our sourcing reports, or contact our Specialty Cocoa Specialist Mirko Bellocchio: specialtycocoa@cocoanect.com
To see the full list of this years' winners, visit the page of the Academy of Chocolate Awards.